Water polo goal Klapp-Ex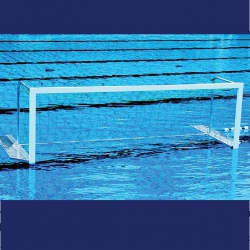 Company: Malmsten
Model: 12020
Category: Equipment water polo

Technicals Features:
Water polo goal Klapp—Ex free floating
Width 3 m
Height: 90 cm.
Sturdy construction with special profiles.
Foam filled base which guarantees a good water position.
The frame is powder coated white.
The floating base aluminium colour.
Free floating, foldable, strong construction with specialty profiles. The frame has a white enamel finish. Including: net hooks, floating element and balance weights.