Training springboard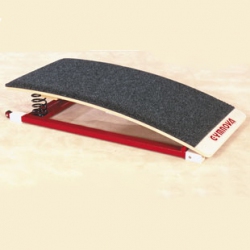 Company: Gymnova
Model: 2190
Category: Gymnastics equipment

Technicals Features:
Height : 21 cm. Weight : 24 kg.
Provided with 2 tight springs and a board with carpet covering of 1.5 cm thickness.
Transport wheels, anti—slip feet, coil springs, standard 120 x 60 cm size boards in curved plywood with built—in reinforcement and carpet covered cushioned to layer.