Swim forcetest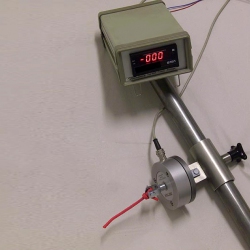 Made in: Germany
Model: Swim forcetest
Category: Simulators for swimmers

Technicals Features:
High—precision Force measuring unit for determination of driving force in water.
For fixing on starting block or with a height adjustment for 42 mm ground sleeve (optional).
Battery controlled analysis unit with maximal—value—memory, limit vlue and analogue output for signal transmitter, recorder or software (optional). The force progression can be obsrved directly by the trainer.
Resistant up to 20 da N.