Start Transducer OST4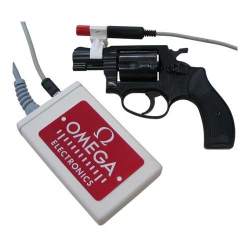 Manufacturer: Swiss Timing
Model: OST4
Category: Refereeing and timing systems for athletics

Specifications:
Dimensions:11,3 x 7,2 x 3,8 cm
Weight: 700 g
Cable length:10 m
Housing: Plastic
Control lamp colour: Red
Working temperature: 0°C to / à 60°
Temperature range storage: —30 to / à 85°
OST4 is an ultra light start
transducer used in athletics.
It converts electrical energy
into sound wave and vice
versa. A red LED signal is
emitted when ready and a
green signal for the start
detection and battery test.
Automatic switch on and off
when the device is
connected or disconnected.
Easy connection to a backup
transducer is allowed. The
interface can be belt-clipped
and has a 9V battery.