Sports parquet floor Sondrio2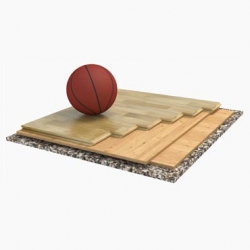 Company: Seicom
Model: SONDRIO2
Category: Sports coverage

Parquet floor for multipurpose gyms, a very robust solution, the double layer plywood is a guarantee of stability and durability.
This solution is widely used in the United States and described many times in the tender (tender) International.
Seicom is often invited to participate in international tenders for the supply of flooring for gyms, with this solution, we are in line with what is usually prescribed.
Surely the solution Sondrio 2 is the most complete and robust product family series Sondrio.