Polypropylene STKL seating for stadium and arena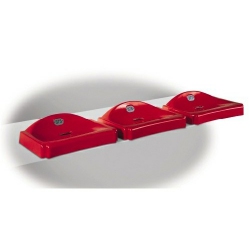 Made in: Italy
Model: STKL
Category: Tribune

Technicals Features:
WOLF is the line of upholstered armchairs for theater and cinema.
The flamability resistance of the Foam is in confirmity with MVSS 302 norms. Available seats covering in synthetic fabric or artificial leather, fire resistant (classe 1, M1, B1) or not.
STKL is the polypropylene seating for stadium and arena, with the possibility of assembling the structure to the front of the step or to the footstep. The seat is manufactured in polypropylene copolymer or polyammid 6.